Leadership Training Program
Discover how the NICHE Leadership Training Program can unlock your leadership potential to optimize nursing care for older adults.
The NICHE Leadership Training Program (LTP) equips clinical leaders with skills to implement the NICHE practice model in their organizations. During the LTP, participants work with NICHE faculty and mentors to examine principles of organizational change and clinical quality improvement, critically assess their organization's capabilities to deliver evidence-based nursing care for older adults and develop skills to implement the NICHE practice model, beginning with at least one pilot unit within their organization. 
Registrants MUST be part of a team*, consisting of 3 or more individuals ideally, to ensure effective and lasting organizational change. Registrants do not need to be new to the NICHE program, any team can enroll in the LTP at any stage in their organization's NICHE program progression. 
*Note: The LTP participants are required to form a team, individual registrants are not allowed. 
---
Here is what you can expect from the program:
An orientation session and eight weekly class meetings via Zoom video conference calls
Self-paced assignments to assess unit readiness and identify quality improvement priorities in the nursing care of older adults 
Mentoring calls with expert geriatric nurses who facilitate program implementation activities
LTP participants should plan on spending approximately four to five hours per week attending classes, complete assignments and lead NICHE program implementation initiatives.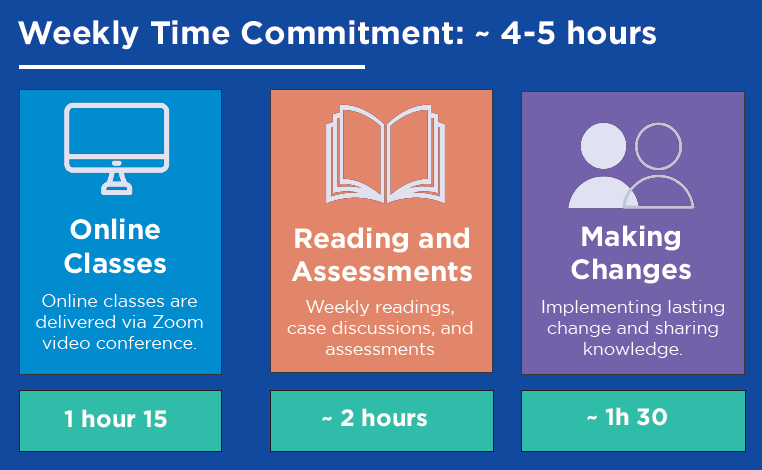 Each participant will finish the program with:
64 Nursing Continuing Professional Development (NCPD) contact hours.
A clinical change project and plan to guide NICHE implementation activities.
A poster presentation of clinical change project outcome.
A practice portfolio submitted to the NICHE Recognition Program.
---
Clinical Change Project and Action Learning Assignments
The clinical practice improvement project offers participants the opportunity to apply the skills learned during the LTP to design, implement and evaluate a new initiative aimed at improving performance. During the project you will be supervised by LTP mentors drawn from the NICHE member network who represent the highest level of expertise in modern geriatric nursing. The change project culminates with a presentation and summary report and portfolio submitted to the NICHE Member Recognition Program.
---
Upcoming Leadership Training Program Dates
 
February 2024 Cohort
Registration Closes (February 1, 2024)
Welcome and Orientation (February 13, 2024)
Class Meetings February 20 - April 16, 2024) 
Project Presentations/Graduation (April 24, 2025)  
 
June 2024 Cohort
Registration Closes (June 1, 2024)
Welcome and Orientation (June 11, 2024)
Class Meetings (June 18 -  August 13, 2024) 
Project Presentations/Graduation (August 21, 2025) 
Register for the Leadership Training Program
For more information please contact support@nicheprogram.org