Thank you for joining us!
 
This year's conference sessions focused on caregiving, leadership and change, and equity, and provided a maximum of 22.25 continuing education contact hours. If you missed the live, virtual conference, you can view all sessions on-demand until July 9, 2021. Register using the button below. If you are already registered for the 2021 NICHE Conference you may access your Virtual Attend Hub account at any time between now and July 9. To claim your continuing education contact hours for the sessions you viewed, please complete the program evaluation. The program evaluation will be sent to the registered email on file.
 

Julie Battilana, PhD
Alan L. Gleitsman Professor of Social Innovation, Harvard Kennedy School
Joseph C. Wilson Professor of Business Administration, Harvard Business School
Dr. Julie Battilana is a scholar, educator, and advisor in the areas of social innovation and social change at Harvard University. She is also the founder and faculty chair of the Social Innovation and Change Initiative. She has conducted path-breaking research to understand how organizations and individuals launch and successfully implement new programs to improve organizational performance. She has a particular interest in organizations whose mission is to provide health care and social services.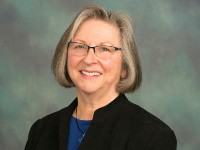 Terri Harvath, PhD, RN, FAAN, FGSA 
Senior Director for Strategic Initiatives, Family Caregiving Institute Director and Clinical Professor, Betty and Irene Moore School of Nursing at the University of California-Davis 
President, Gerontological Society of America 
Dr. Terri Harvath is a Clinical Professor and the Executive Associate Dean at the Betty Irene Moore School of Nursing at UC Davis. In that role, she oversees the education and community engagement missions of the School of Nursing and closely coordinates with the school's leadership to transform health care through nursing education and research.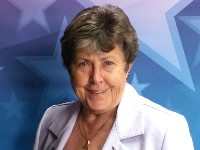 Linda Schwartz, DrPH, RN, FAAN
Vietnam Veterans of America, Inc.
Dr. Schwartz was a member of the USAF Air Force Nurse Corp during the Vietnam War, (1967-1986) serving on Active Duty and as a Reservist. She was elected to the National Board of Directors of the American Nurses Association, Vietnam Veterans of America (VVA), US Veterans Chamber of Commerce, and the Vietnam Women's Memorial. In 2019 the American Academy of Nursing honored her as a "Living Legend" for her contributions to advance the profession and healthcare.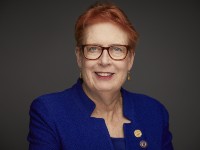 Eileen M. Sullivan-Marx, PhD, RN, FAAN
Dean & Erline Perkins McGriff Professor, NYU Rory Meyers College of Nursing
President, American Academy of Nursing
Eileen Sullivan-Marx is dean of the New York University Rory Meyers College of Nursing and the Erline Perkins McGriff Professor of Nursing since 2012. She is serving currently as president of the American Academy of Nursing. She was the first nurse to serve as the American Nurses Association representative to the American Medical Association's Resource-Based Relative Value Update Committee and did so for 11 years, demonstrating through research that nurse practitioner and physician work can be valued equally in that payment structure.